Mad Magus
Mad Magus:
Psytrance and Techno T-Shirts Hooded Jackets and Hoodies with a blacklight re-active neon color print for women and men.
Printing Technique: neon color flex print.
slightly shiny and smooth surface
extremely durable print and color
up to 3 different colours per design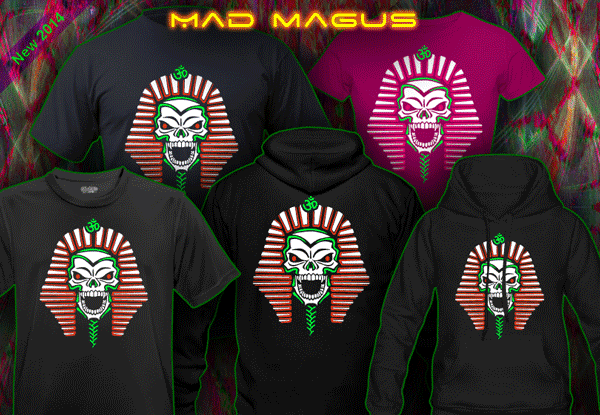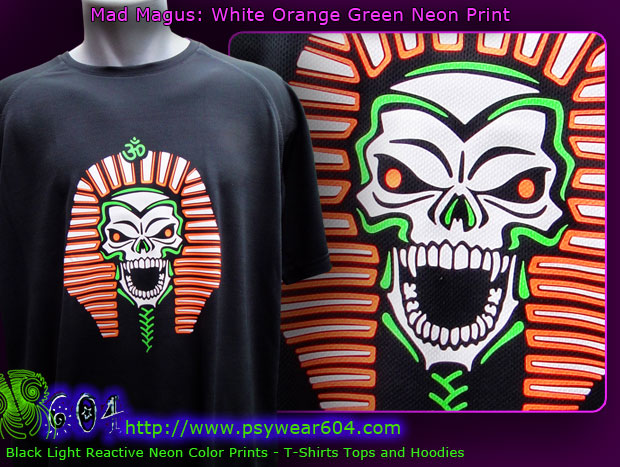 Mad Magus is Telmo Oliveira, a young producer from Portugal who from an early age showed his aptitude for music, having musical education classes, learning to play several instruments and since 1999 joined various garage bands acting as bassist. In 2002 he discovers Psytrance and surrenders completely to this universe, starting around a great journey through music production that had his first public presentation in March of 2013. Since then, he played many more times all over the country, released several EP's and was invited to participate in some VA's. His LiveAct is characterized by strong Night influences with powerful bass lines and a lot of mad melodies, performing solo or with a live drummer (Mike More), making his live act even more vibrant and energetic.


Labels: 3D Psycho Recs | Dark Minds Recs | UP!Noize Recs | Woorpz Recs